Renovates and reinforces old walls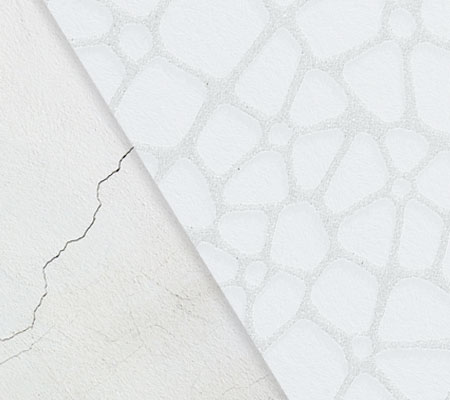 "Perles de verre" reinforces the surface of the walls against the effects of micro-cracks and cracks that occur on most substrates. It is therefore an "Anti-Fissure" wall covering. Made of glass fibre, it is effectively resistant to wear and impact.
Design patterns with 3D effects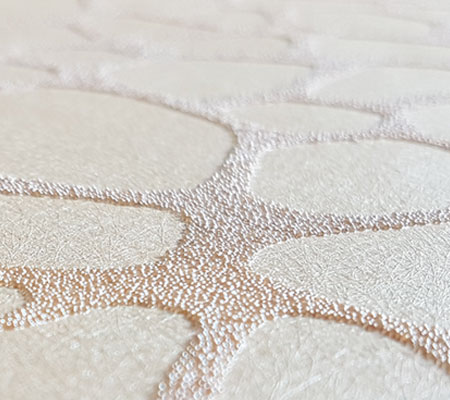 "Perles de verre" offers you a high quality 3-D relief effect obtained by micro glass beads glued on the surface of the product. The 3D effect will be best highlighted by using a satin, gloss or metallic paint, with shades of colour and ligthness.
Shades of colour and brilliance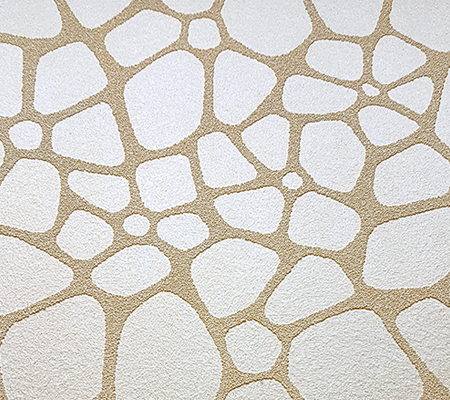 The result of painting your "Perles de verre" coating will surprise you. By using a satin, gloss or preferably metallic paint, you will obtain sumptuous effects in two-tone shades and mixing shiny and matt aspects.